WIN-It-Wednesday: New! KIND Nuts & Spices Bars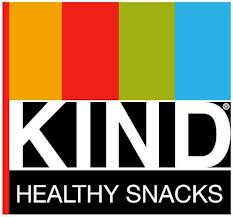 This Win-It-Wednesday on BeFreeForMe's is sponsored by one of my all-time favorite bars …. KIND Bars. I've been a fan of KIND Bars for a long time, but just recently tried their newest bars… KIND Nuts & Spices, which are now my all-time favorite variety of them all.
These news bars are an exotic blend of flavors, nestled amongst the nuts and fruit that KIND Bars are famous for. The new flavors are: Madagascar Vanilla & Almond, Cashew & Ginger Spice, Dark Chocolate Cinnamon Pecan, and my favorite… Dark Chocolate Nuts & Sea Salt. All are full of surprising spiciness and crunchy nuts.
The dark chocolate in some of these bars make them to die for!
As always this newest addition to the KIND Snacks family are gluten-free, kosher and perfect for a breakfast on the run or for snacking. Plus, all KIND Bars offer the essential nutrients often lacking in gluten free diets including fiber, protein, magnesium and vitamin B12.
All these wonderful, healthy and tasty reasons are why I am so thrilled that KIND Snacks is this week's Win-It-Wednesday sponsor on BeFreeForMe.com.
A total of two (2) BeFreeForMe members will be selected to win a prize exclusive for this contest on BeFreeForMe. This prize, which is currently not available to purchase, is packed with five bars of EACH of the four KIND Nuts & Spices flavors – Dark Chocolate Nuts & Sea Salt, Cashew & Ginger Spice, Madagascar Vanilla Almond and Dark Chocolate Cinnamon Pecan– for a total of 20 KIND bars (retail value of $42.95). One winner will be randomly selected from the entries received before Tuesday, September 25, 2012 at 11:59 PM EST, and one more winners will be randomly selected to win from the entries received between Wednesday, September 26 and Tuesday, October 2, 2012 at 11:59 PM. SO – make sure you enter to win two times!
How can you win?
Easy?
Reply to this blog and let us know which new KIND Nuts & Spices Bar sounds best to you. And if you want…. let us know something kind that someone has shared / done for you lately.
Good luck, remember to be KIND … and as always,
Be Free!
Keep in touch and join me in following KIND Snacks on Facebook & Twitter!
Tags: gluten-free bars, Kind Bars, Kind Nuts & Spices, Kind Snacks, Win-It-Wednesday