Friday Favorite: Popcorn Indiana
I love popcorn. The crunchiness, the quick and easy way it's a go-to snack, and the way that it's one of the lowest calorie snacks around.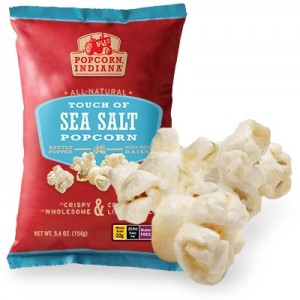 When I was little my Dad use to make popcorn over the stove the old fashioned way. That's my favorite way to enjoy popcorn, but these days I just don't have the time to make it that way.
That's when I reach for Popcorn Indiana. All of the Popcorn Indiana varieties are gluten-free, and what great varieties they have! My favorite, Touch of Sea Salt, plus  Aged White Cheddar, Cinnamon Sugar, Buffalo Cheddar, and more.
All these tasty & crunchy flavors of good old fashioned popcorn are the reasons why this week's Friday Favorite is awarded to Popcorn Indiana.
Congrats!
Tags: Friday Favorites, Is Popcorn Indiana gluten-free?, Popcorn Indiana