WIN-It-Wednesday: KIND Bars… TWO New Flavors!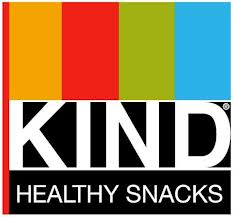 Sassy & sweet. Yup… those are the two words I would use to describe the two newest additions to the Kind Bar family. Both of these new additions meld sassy and sweet flavors into one bar to create a perfect taste assembly.
And let me tell you why I love them both…
The Dark Chocolate Chili Almond is spicy and sweet all in the same bite. Just when you catch the sweetness, a little sassiness catches your unsuspecting taste buds off guard. Tricky little bar.
The dark chocolate is pure angel heaven. And the spiciness adds a bit of devilish heat. Absolutely divine.
Then there's the Maple Glazed Pecan & Sea Salt. I swear the folks at Kind Snacks made this bar with me in mind… a bit sweet, a bit spicy and, yes, even a bit nutty. It's basically a bit of New England all rolled into one bar. It's made with real maple syrup, reminiscent of the north woods of New England, that is sea sprayed with the salts of the rugged Atlantic coast.
And, said like a true-Bostonian, "This is a wicked good bah."
As always, these newest addition to the KIND Snacks family are gluten-free, kosher and perfect for a breakfast on the run or for snacking. Plus, all KIND Bars offer the essential nutrients often lacking in gluten free diets including fiber, protein, magnesium and vitamin B12.
All these wonderful, healthy and tasty reasons are why I am so thrilled that KIND Snacks is this week's Win-It-Wednesday sponsor on BeFreeForMe.com.
A total of two (2) BeFreeForMe members will be selected to win a prize exclusive for this contest on BeFreeForMe. This prize pack includes twelve bars of EACH of the two newest KIND flavors – Maple Glazed Pecan & Sea Salt and the Dark Chocolate Chili Almond– for a total of 24 KIND bars (retail value of over $45.00). One winner will be randomly selected from the entries received before Tuesday, July 30, 2013 at 11:59 PM EST, and one more winners will be randomly selected to win from the entries received between Wednesday, July 31 and Tuesday, August 6, 2013 at 11:59 PM. SO – make sure you enter to win two times!
How can you win?
Easy?
Reply to this blog and let us know which new KIND Nuts & Spices Bar sounds best to you… the Maple Glazed Pecan & Sea Salt or the Dark Chocolate Chili Almond. And if you want… let us know something kind that you have done or something kind that someone else has done for you lately (Me? I stopped my car at road construction and handed a bottle of cold ice water to a police officer who was melting standing there in 100 degree heat =)  )
Good luck, remember to be KIND even in a nutty, sassy and sweet kind of way … and as always,
Be Free!
Keep in touch and join me in following KIND Snacks on Facebook & Twitter!
Tags: gluten-free bars, Kind Bars, Kind Bars newest flavors, Win-It-Wednesday