Tuesday, December 8th, 2009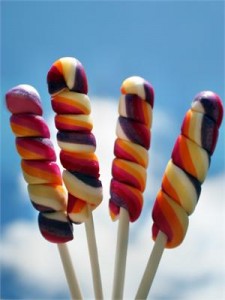 The holiday season brings about many traditions. One of the most memorable childhood memories for me is enjoying the sweet sticky treat of a candy cane.
For many children however, the simple pleasure of enjoying a candy cane can be missed due to food allergies, diabetes, or an intolerance to artificial sweeteners, synthetic colors or preservatives.
This is why I am so pleased to announce that Really Healthy Stuff, the makers of Caring Candies candy canes and other hard sweet treats is this week's BeFreeForMe WIN-It-Wednesday sponsor!
Rejoice candy lovers everywhere!
These healthy candies are sugar-free, fat-free, and kosher. Plus they are 100% free from Gluten, Wheat, Soy, Sugar, Yeast, Dairy, Peanuts, Tree Nuts, Potato, Eggs, Corn, Rice, Sesame, Artificial Sweeteners, Synthetic Colors, and Preservatives. These candies also have a low-glycemic index, and are tooth-friendly since they contain no sugar, aspartame nor saccharine. (Do I see dentist's everywhere smiling?)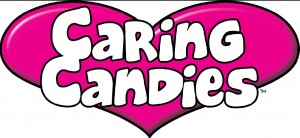 This company does it all… they make the traditional cane canes, candy drops (or bonbons) and lollipops, as well as spiral lollipops & sour lollipops. All are handcrafted the old-fashioned way.
And tasty they are. The come in tons of fun flavors, all naturally flavored with either herbs or fruit essences. These flavors are sophisticated enough for an adult's sweet-tooth, yet reminiscent of childhood favorites too. Some of the flavors include: Passion Fruit, Black Currant, Apple, Grape, Pineapple-Orange & Lemon… along with the traditional Holiday favorite… Peppermint. My favorite though, is the Raspberry flavored Rainbow Spiralz Lollipops.
These candies are perfect for those on a gluten-free diet, with food allergies or intolerances, diabetics, hyperactive children, dieters and for the all-around health conscious candy lover!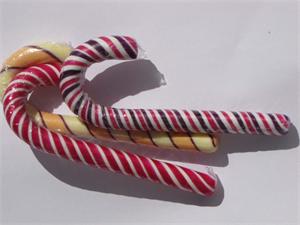 Really Healthy Stuff is offering two (Yes 2!) BeFreeForMe members a gift box jammed packed with tons of these sweets!
How can you win?
Easy!
Reply to this blog and tell us what brings "sweetness" into your life. (Me? My Mom and Grandmother's recipe box that is stuffed full of handwritten family favorites that I share in the recipe section of BeFreeForMe, and holiday visits with family & friends). All entries must be received by Sunday, December 13, by 12:00 midnight EST.
Good luck, remember how sweet life really, really is and as always…
Be Free!