Tuesday, July 15th, 2014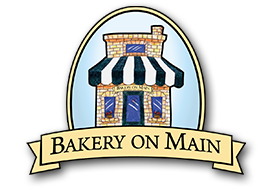 It's summertime and the living is easy! And thanks to Bakery on Main summertime is also an easy time to find snacks that are also gluten-free, dairy-free, casein-free and yummy!
All summer long Bakery On Main is celebrating Gluten Free in the Summer Sun!   Celebrating Bakery On Main style means that you may see the Bakery On Main Street Teams handing out gluten-free granola samples at a park, beach or even local farmers markets. It's all about enjoying, sunshine and sharing their products and recipes… all summer long! Check out where the Bakery On Main team is headed here.
And even if Bakery On Main doesn't come to your neighborhood, you can still join in on the fun and share your adventures of hiking, camping, road trips, making family memories, or anything that makes your summer fun, while enjoying Bakery On Main products. All you have to do is snap a photo while enjoying Bakery on Main's gluten-free granola or bars, and share it with Bakery On Main on Facebook or Twitter with the hashtag #gfsummerfun or by tagging Bakery on Main in your post.
Bakery on Main is also the sponsor of BeFreeForMe's Win-It-Wednesday on BeFreeForMe.com where four (yes, 4!) winners can snag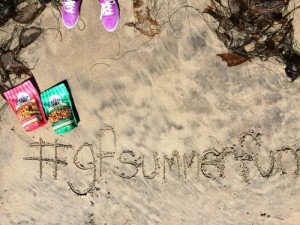 a prize pack of two (2) bags of granola (you get to pick the flavor!) plus some SuRpRiSe samples!
Two winners will be randomly selected from the entries received before Tuesday, July 22, 2014 at 11:59 PM EST, and two more winners will be randomly selected to win from the entries received between Wednesday, July 23 and Tuesday, July 29, 2014 at 11:59 PM. SO – make sure you're a BeFreeForMe member and enter to win two times!
How can you win?
Easy?
Reply to this blog and let us know how you have fun in the summer, PLUS the variety of granola that you would like if you are a winner. Me? Heading to the beaches of Maine or Cape Cod is summertime fun for me… And my favorite Bakery on Main Granola variety is Rainforest Banana Nut. (Note: you can check out all of the yummy granola varieties on the Bakery On Main website).
Good luck, remember to have fun, fun, fun in the summertime … and as always,
Be Free!