November 28th, 2017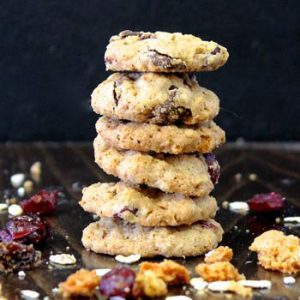 This Win-It-Wednesday is a sweet one…  Cookies!
The Cookie Couture Cookies are made by Healthy Sensations and have so much going for them, along with their good taste!
These cookies are not only gluten-free, but also dairy-free and organic. They also contain no preservatives, no vegetable oil, no rice flour, no potato starch, no trans fats, no fructose, no guar gum and no xanthan gum. The flavors they come in are fantastic too… Oatmeal (with chocolate chips & cranberries), Victorian Oatmeal Raisin (with a hint of cinnamon), and the classic Vintage Chocolate Chip.
I love that the cookies are made with coconut flour and certified gluten free oat flour.  No rice flour or potato starch. They are also manufactured in a dedicated gluten-free and peanut-free facility.
Healthy Sensations also makes a great line of bread crumbs, with some fantastic flavors: Plain, BBQ, Chipotle, and Italian.
All of these reasons are why I am so excited to share a package of the Cookie Couture Cookies with two lucky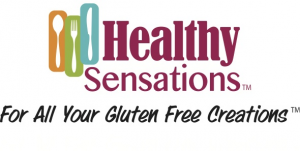 members. One (1) winner will be randomly selected from the entries received before Tuesday, December 5, 2017 at 11:59 PM EST, and one (1) more winner will be randomly selected to win from the entries received between Wednesday, December 6  and Tuesday, December 12, 2017 at 11:59PM. SO – make sure you enter two times to win!
How can you win?
Easy!
Reply to this blog and tell us the Cookie Couture Cookies that look the best to you, Is it the Victorian Oatmeal Raisin? Traditional Chocolate Chip? Or my favorite, the Oatmeal Cookies with Chocolate Chips & Cranberries? Good luck, always eat cookies, and … of course, Be Free!