Sunday, December 6th, 2009
How many times have you called a large food manufacturer to ask if a product is gluten-free? And how many times has the custom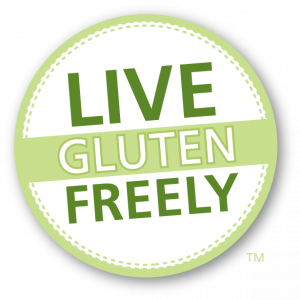 er service line been closed and your questions have been left unanswered?
According to Katie Lay, from General Mills Health and Wellness Division, "One of the most frequent inquiries our customer service department receives is 'What products are gluten-free?'".
To assist those of us needing to eat gluten-freely (and easily!), General Mills has created a new website, LiveGlutenFreely.com (yes… available 24/7!), for their customers living a gluten-free lifestyle. Easily navigated, crisp and packed with information, the website's goal is to help those living a gluten-free lifestyle determine which General Mill's products are gluten-free, find out where they can be purchased, as well as discover simple and tasty recipes that can be made with many of these products.
My thoughts? This informative website, along with General Mill's clear and bold "gluten free" wording on the labels of their 200+ gluten-free products is going to be a hit with the gluten-free set. The path (or should I say supermarket aisles) are now clear for those on a gluten-free diet to easily determine which readily available and affordable General Mill's products are gluten free. It is important to note however, that all of us living a gluten-free lifestyle must always take responsibility to read the ingredient listing, or look for the words "gluten-free" on a product label, prior to purchasing or eating any item. (This is true for any allergen or dietary concern as well).
While on the website I also signed up for the LiveGlutenFreely electronic newsletter containing recipes, and any new gluten-free product information. These newsletters will be sent directly to my inbox every other month. I can't wait to get my first edition.
Hopefully this website will be the benchmark of how large conglomerate food manufacturers share their product's gluten-free information.
And to General Mills… thanks.  Your commitment to the gluten-free community has not gone unnoticed!
Be Free!
Kathleen
P.S. See BeFreeForMe's recipe section for a Sour Cream Coffee Cake Recipe I made  using Betty Crocker Yellow Cake Mix and Cinnamon Chex Cereal… delicious!