Tuesday, January 9th, 2018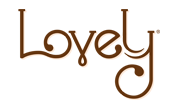 I love caramel! I love a buttery caramel candy melting in my mouth, a sweet & tart caramel apple, and a caramel ice cream sundae… for me, anything with caramel is better!
That is why I was absolutely thrillleed to find Lovely Candy Company's Salted Caramel Pretzel Balls! And… yes… they are gluten-free!
I also love that they don't contain other things like high fructose corn syrup and "fake" flavorings and ingredients. Plus they are Non GMO and Kosher.
I love the Lovely Candy Company!  ALL of their candies are gluten free, kosher, non-GMO, have zero trans fats, and no high fructose corn syrup or artificial ingredients. Plus… they are delicious!
Their Salted caramel Pretzel Balls have a salty and crunchy gluten free pretzel center, covered with a sweet and smooth salted caramel flavored coating. So much to love!
All of these reasons are why I am so excited to share with two lucky BeFreeForMe members a bag of the Lovely Candy Company Salted Caramel Pretzel Balls. A total of two (yes, 2!) lucky BeFreeForMe.com members will be randomly selected to win. One (1) winner will be randomly selected from the entries received before Tuesday, January 16, 2018 at 11:59 PM EST, and one (1) more winner will be randomly selected to win from the entries received between Wednesday, January 17 and Tuesday, January 23, 2018 at 11:59PM. SO – make sure you enter two times to win!
How can you win?
Easy!
Reply to this blog and tell us which Lovely Candy Company Gluten-Free Candy look the best to you? Is it the Red Licorice? Dark Chocolate Coconut Chips? Traditional Caramels?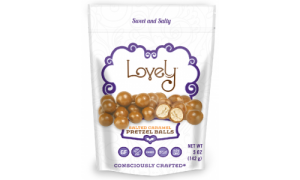 Good luck, have a lovely, lovely day… and, as always …
Be Free!
P.S. Join me in following Lovely Candy Company on Facebook, Twitter, Pinterest and Instagram!
Want to buy now? Check out these links for Amazon.com: