Thursday, December 10th, 2009
The honors of this week's BeFreeForMe's Friday Favorite was an easy choice… Kretschmar Deli Meats.
Not only are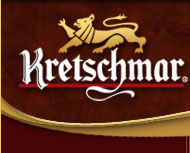 all of Kretschmar's deli meats gluten free, they are also free of MSG and artificial flavors. What's not a gluten-free gal to love?
Truthfully, the deli department at your local grocer can be one of the hardest places to navigate when shopping gluten-free. That is why I ask for Kretschmar deli meats… without hesitation or a question about its gluten-free status.
Kretschmar deli meats taste fantastic too. The turkey taste like the real-deal (think Thanksgiving turkey sandwiches) and the roast beef and hams taste like a thin-cut version of the meats you cook at home.
Fresh, tasty, 100% gluten-free… Pick a number, step up to the deli counter, and order away my gluten-free friends!